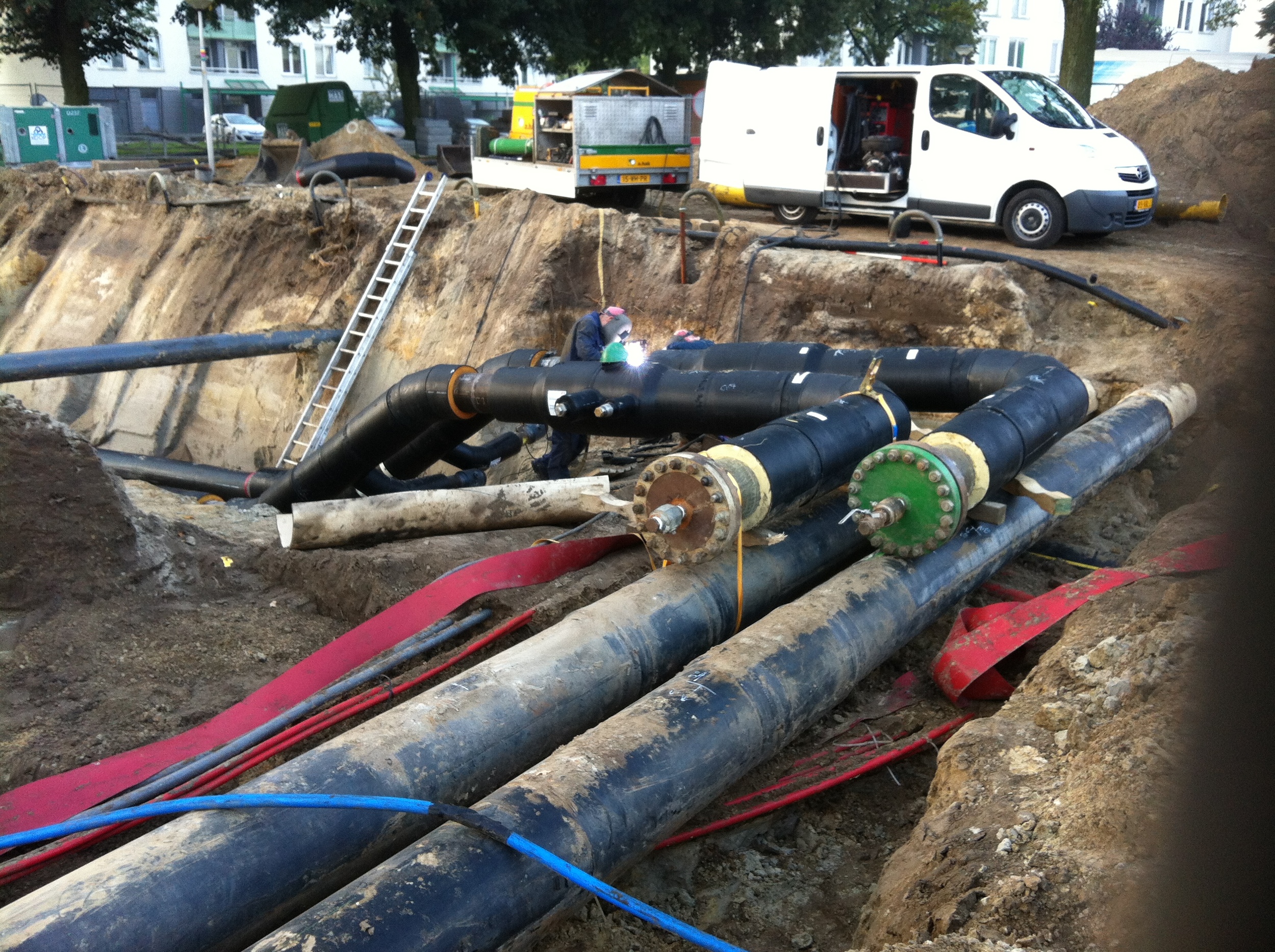 PDEng
PDEng is the abbreviation for Professional Doctorate in Engineering. A PDEng-study is a two year post master-study aimed at designing for engineering. The candidates applying for a position need to have a M.Sc. degree in order to be eligible for participation in our PDEng programme. More information can be found on the website of the University of Twente.
What is PDEng?
A P.D.Eng. student will follow post-master courses on design methodology and will be trained to make high-end, creative, and innovative designs for complex civil engineering problems. Courses he follows are - in part - tailored to a practical design problem that the student needs to solve within two years. He will receive guidance from a firm and a university supervisor to be able to conduct an adequate analysis and design a feasible and good solution.
A P.D.Eng differs from a Ph.D. in the sense that a P.D.Eng. student needs to deliver a design report whereas the ultimate goal of a Ph.D. student is to produce outcomes from scientific research (e.g. research papers). Furthermore, a P.D.Eng trajactory has a cycle time of two years; a Ph.D. takes four years. During a P.D.Eng. the candidate will spend 50% of his time at the host organization (often a company). The other 50% he will spend following courses at the university. Once a P.D.Eng has applied successfully, the university will assemble a supervision team.
The candidate, host organization, and university will collaboratively decide on the detailed content of a P.D.Eng. project upfront. This means that the candidate will write an extended proposal with his supervisors as soon as he officially starts his assignment.
More information can be found on the website of the University of Twente.
PDEng at ReDUCE
For the upcoming period, ZoARG needs for several of her projects technological designers with a MSc in Civil Engineering, Industrial Design, Mechanical Engineering or a related discipline. Below is a list of challenges relevant for reduction of excavation damages. We expect these challenges can/will be converted into PDEng-projects in the coming year.
1) redesign of technology, process and utilisation for mechanical trenching
context: While digging excavators might hit and damage other cables and pipes – leading to dangers, delays, rework, hindrances. Recently a trencher with bristles was introduced as alternative for the traditional digger. First experiences in field are promising: quick, save and less damages. The applicability however is still limited because the design of the machine is not attuned to the site conditions and glass fibre laying operational process. Taking full advantage of this new bristle trenching technique requires an integral system redesign of the contractual clauses, FttH laying requirements, laying process, operations and machine characteristics.
2) improve traceability of cables and pipes contributes to damage prevention
context: Before and during excavation and breaking the soil specific measures are taken to prevent damage to other cable, pipes and underground infrastructures. It is required to announce the scheduled soil disturbing activities and to gather information from the utility owners at for location. Furthermore test trenches and trail pits are dug to identify cables and pipes, to verify the actual positions, to establish ownership, and to check the correctness of the upfront gathered information. This detection and identification would be easier, more reliable and robust if the cable and pipes would be better traceable.
3) objectivisation of initial state
Laying of FttH in many case requires removing and replacement of the pavement and pave walks. Municipalities require these surfaces to be brought back to their initial state. This necessitates taking detailed inventory of the state of the surfaces before the project, after the project and often also at end of the guarantee period to monitor soil setting. Currently personal visual inspection is the way to take inventory. This process is time consuming and can lead to quarrels over subjectivity and to claims. In some cases the contractor may offer a refurbishment of the paving. In these cases again the visual inspections are the main method to assess the quality of the work. There is a need for methods and techniques to reduce the effort and subjectivity of these inspections and assessments.
The following themes also get attention from ReDUCE. We are open to PDEng proposals in the following directions:
4) information package for the contractor in case of EMAT (econ. most advantageous tender)
5) developing BIM 5D simulation toolbox for excavation and laying of cables and pipes
6) creating an ontology (BIM) and object library for the underground infrastructure(s)
7) creating a toolkit for enhanced risk awareness in design and construction of sub-surface infrastructures
Interested? More information and contact details can be found on the website of the University of Twente.