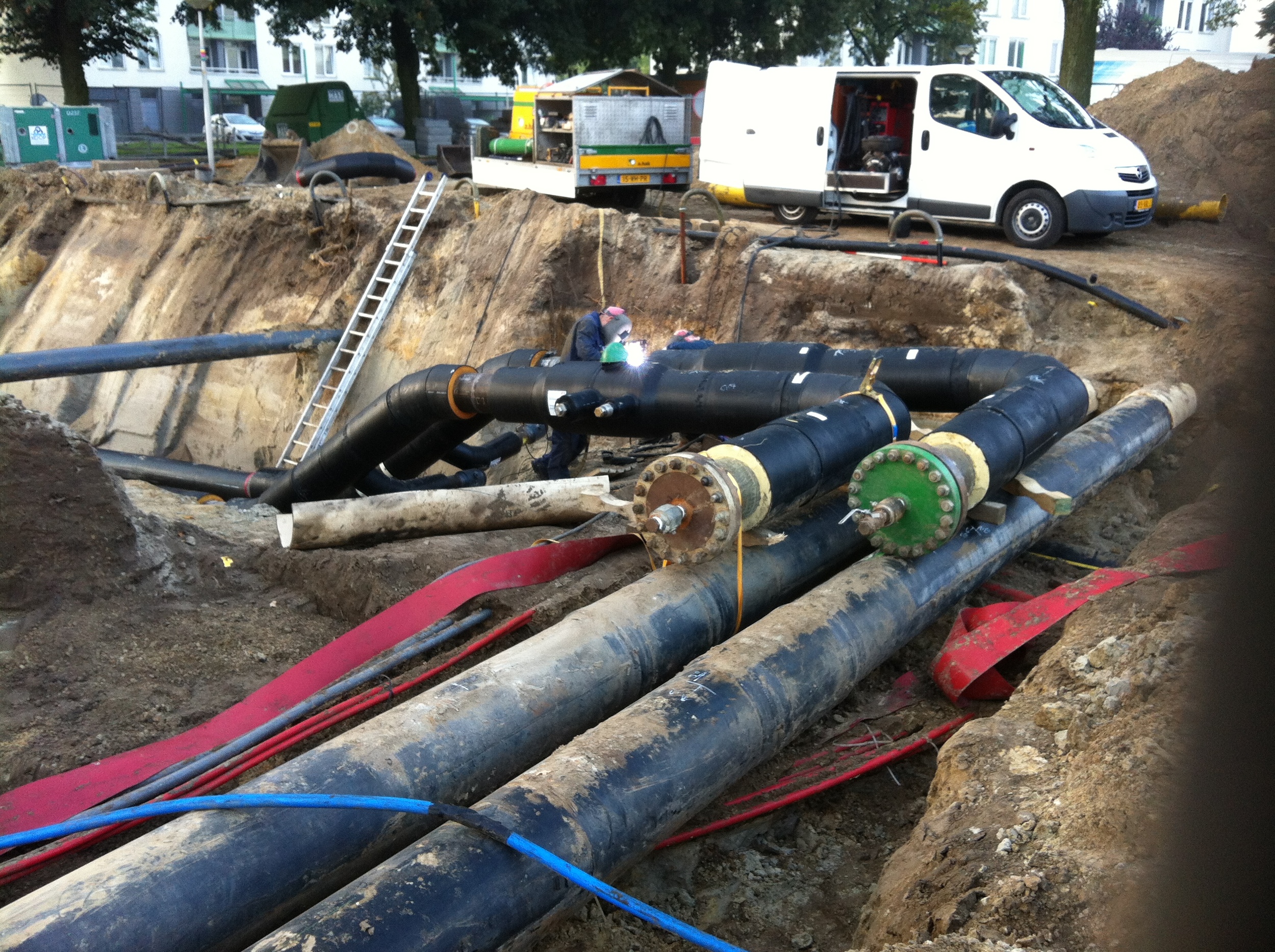 P.D.Eng.-study
P.D.Eng. is the abbreviation for Professional Doctorate in Engineering. A P.D.Eng.-study is a two year post master-study aimed at designing for engineering. The candidates applying for a position need to have a M.Sc. degree in order to be eligible for participation in our P.D.Eng. programme.
What is PDEng?
A P.D.Eng. student will follow post-master courses on design methodology and will be trained to make high-end, creative, and innovative designs for complex civil engineering problems. Courses he follows are - in part - tailored to a practical design problem that the student needs to solve within two years. He will receive guidance from a firm and a university supervisor to be able to conduct an adequate analysis and design a feasible and good solution.
A P.D.Eng differs from a Ph.D. in the sense that a P.D.Eng. student needs to deliver a design report whereas the ultimate goal of a Ph.D. student is to produce outcomes from scientific research (e.g. research papers). Furthermore, a P.D.Eng trajactory has a cycle time of two years; a Ph.D. takes four years. During a P.D.Eng. the candidate will spend 50% of his time at the host organization (often a company). The other 50% he will spend following courses at the university. Once a P.D.Eng has applied successfully, the university will assemble a supervision team.
The candidate, host organization, and university will collaboratively decide on the detailed content of a P.D.Eng. project upfront. This means that the candidate will write an extended proposal with his supervisors as soon as he officially starts his assignment.
For more information visit: http://www.utwente.nl/pdeng/
What can a P.D.Eng expect?
A P.D.Eng. will work on a design project for two years. At the end of this trajectory, he will be able to tackle a complex engineering problem, and propose a robust and feasible design. The study will be provided by the University of Twente. Commonly, the university also employs the P.D.Eng. candidate. Alternatively, also companies can hire a candidate. In that case they pay supervision fees to the university.
A ZoARG PD.Eng. will largely follow courses in Civil Engineering. These can be, for example, Systems Engineering, Building Information Modelling, and Collaborative Design. Besides, also personal development courses (presenting, and writing) are part of the study.
More information: http://www.utwente.nl/pdeng/brochure_ce.pdf
Companies that want to be involved in the ZoARG | ReDUCE initiative can do this in multiple ways. One is by adopting/sponsoring a P.D.Eng. trajectory. By doing that, one becomes partner of the ZoARG | ReDUCE initiative. ZoARG | ReDUCE partners that join the initiative are asked to propose a design assignment that they deem relevant for a P.D.Eng. student to be working on for two years. The University of Twente will look and select candidates, and propose them to the partners. Partners can also propose candidates themselves. An overview of P.D.Eng. courses is provided at the NETWERK page below.
What's the impact of being a ZoARG | ReDUCE partner?
ZoARG | ReDUCE partners recognize the urgency to improve excavation processes, and enhance safety in particular. Partners help developing and formulating the engineering design questions that matter in this respect. One prime task is to develop a design assignment for a P.D.Eng. student. This assignment eventually supports reduction of damages to utilities, and enables more careful excavation practices. The University of Twente and Reggefiber will help formulating and evaluating this proposal.
In addition, the ZoARG | ReDUCE partner will shape a working place for the P.D.Eng. student within her organization. For a two year period, the P.D.Eng. student will be positioned (0,5 fte) within that organization to experience and study the working culture from close by. The student spends the remaining time at the University of Twente to follow tailored programme of P.D.Eng classes and professional development courses.
In brief a ZoARG | ReDUCE partner:
receives help in formulating a P.D.Eng. assignment;

invests 32.500 euro, creates a part-time work place for the P.D.Eng. student, and reimburses additional costs for travel/-and accommodation);

participates in the selection process of a P.D.Eng. candidate;

can participate in ZoARG | ReDUCE meetings and seminars;

has a advisory role during supervision of the P.D.Eng. candidate.
What is the role of the Reggefiber ZoARG fund?
The supervision costs for a regular P.D.Eng. trajectory are 65.000 euro. Commonly, the amount will be funded by the host institute and the candidate will be employed by the university. The 65.000 euro cover salary of the P.D.Eng.. The large part of the supervision, facilities and accommodation at the university will be covered by premiums granted by the Dutch Ministry of Education, Culture & Sciences (OCW). In some instances, the P.D.Eng. is employed by the client organization. In that cases, the P.D.Eng. will cost 30.000 euro.